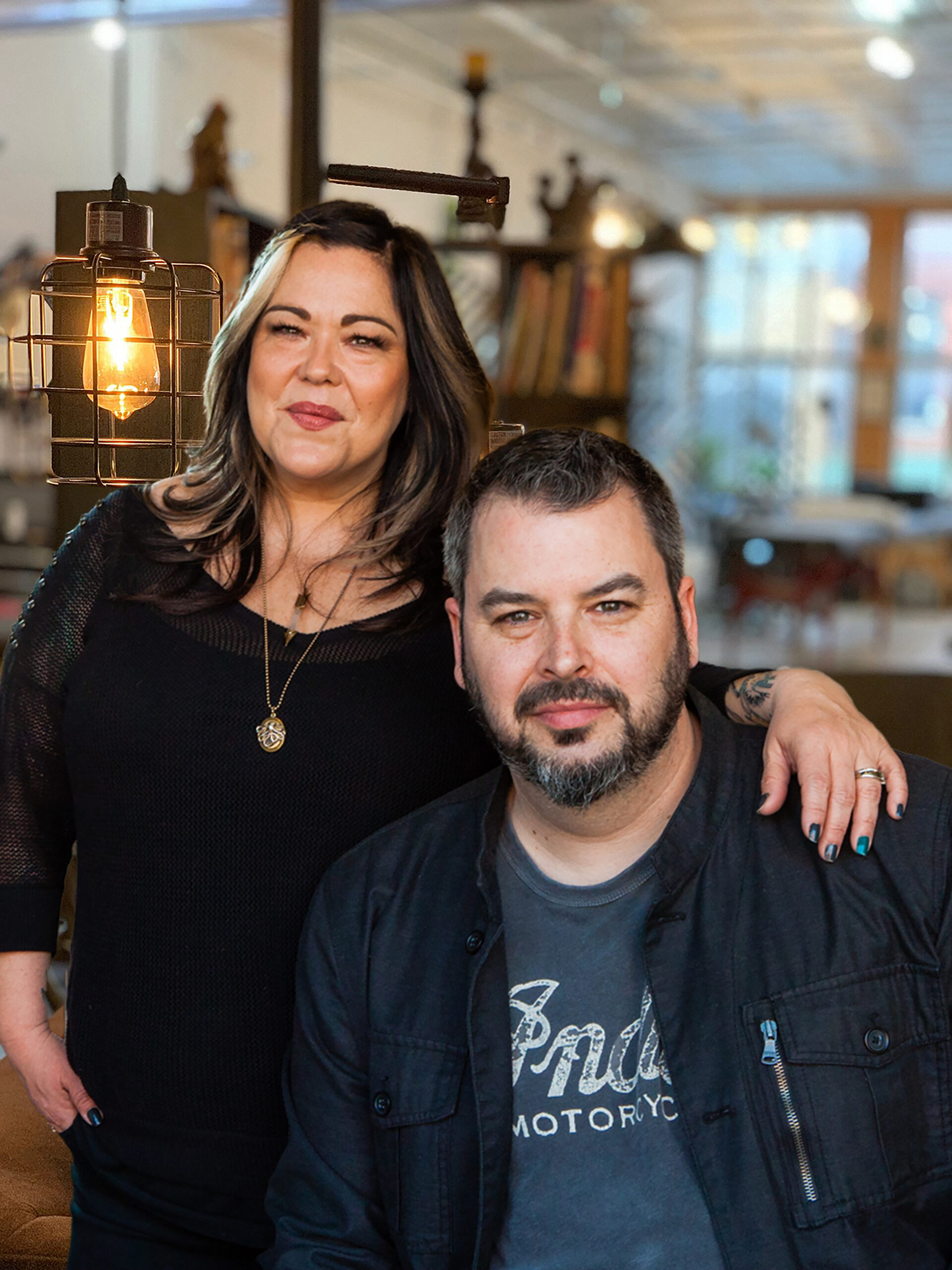 Speakeasy Custom Tattoo is owned and operated by the outstanding team of Patrick and Kelly Cornolo. Patrick handles the day to day shuffle of the shop and any issues on site, Kelly handles all Administration, Advertising, PR, Guest Artists, and Shop Supplies she is also the one you will be talking to via email if you are making an appointment with Patrick.
We love having Guest Artists from all over the world. Please email us if you are interested in doing a guest spot.
If you would like to talk to a specific artist, please either contact them via email (emails are on their individual pages), or call the shop to leave them a message.
Please NOTE that Speakeasy's Business hours are "loose" i.e. we will be closed most holidays or for extremely bad weather. If you don't have an appointment it's probably a good idea to call before you head to the shop…just in case.
If you have general shop questions, complaints, guest artist inquiries or questions about advertising etc. please contact Kelly at speakeasy.tattoo@gmail.com and your emails will be answered ASAP. When making an appointment with Patrick it can take up to 1 week for a response, this is due to the high volume of tattoo inquiries he gets. Other issues are generally answered much sooner.
We hope you enjoy your experience at Speakeasy Custom Tattoo. Patrick and Kelly work hard on a daily basis to be a cut above the rest and truly believe that customer service and hiring "good people" is the key to success.
Monday thru Sunday
Noon-8pm
By appointment ONLY (closed most holidays)
1935 1/2 W. North Ave.
Chicago, IL 60622
Ring Blue Buzzer to be let in
speakeasy.tattoo@gmail.com
for general inquiries, artist suggestions. guest artist inquiries or appointments with Patrick
Parking can be difficult.  We suggest you take the the train.  The Blue Line Damen stop lets you off practically right across the street from the shop, so if you have that option, that is ideal.
If you must drive, allow yourself extra time for parking; especially on the weekends. The City of Chicago has a handy Parking App called ParkChicago that allows you pay for your parking meter & add time to the meter via an App, we suggest downloading this App and having it ready to use before your appointment.  Most of the parking around the shop is meter parking so this will come in handy & save you a trip down the block with a half finished tattoo.